Residential & Commercial Services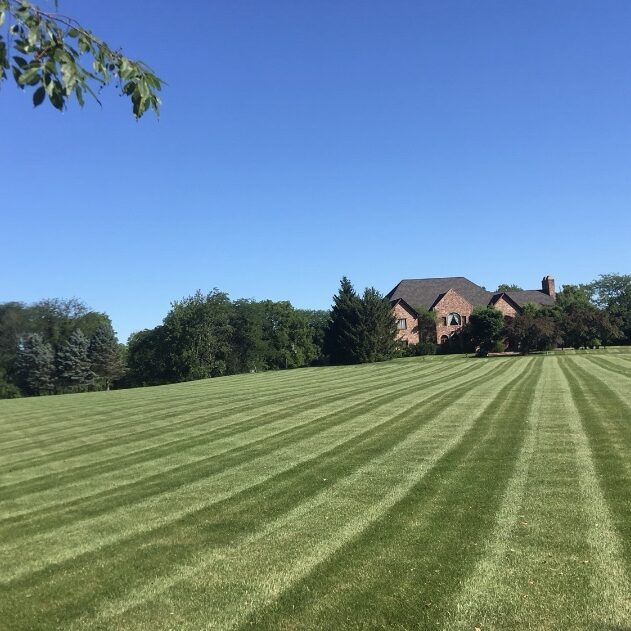 Weekly Mow and Trim
Our weekly mow and trim service includes mowing with a commercial mower guaranteed to have sharp blades, string trimming of anything our mowers cannot reach, and blowing off any walks, drives, patios, etc.
Bush Hogging and Field Mowing
Bush Hogging is ideal for large areas that just require a rough cut. Rather than using a riding mower, our industrial tractor and field mower makes much quicker work out of mowing larger areas and difficult terrain.
Field Mowing is perfect for homes that have multiple acres of land that require a larger commercial mower or even an industrial tractor to take care of the job. 
If you need extended mowing services such as these then look no further! Our team handles it all!
5 Round Fertilization Package
Our 5 Round Fertilization Package is one of the best around and is perfect for both commercial and residential lawns.
Round 1 Early Spring Pre Emergent Application;
This includes a granular fertilizer for early green up and a pre-emergent for early control of crabgrass
Round 2 Fertilization & Weed Control;
This includes a granular fertilizer with pre-emergent and a blanket application of liquid for weed control of dandelions and other broadleaves.
Round 3 Grub Control;
This includes a balanced slow-release granular fertilizer with grub control that is highly effective on white grubs.
Round 4 Fertilization & Weed Control;
This includes a granular fertilizer with pre-emergent and a blanket application of liquid for weed control of dandelions and other broadleaves.
Round 5 Winter Application;
This includes a heavy rate of slow-release fertilizer to promote root growth in the winter and early green-up in the spring.
Aeration and Overseeding
Aeration in the fall is one of the single best things that you can do for your lawn. By breaking up soil compaction, aeration gives much-needed oxygen and water to the roots of your grass. This produces a thicker, healthier lawn. We also offer aeration in the spring as well.
Because aeration breaks up the compacted soil, the process creates perfect conditions for overseeding. More air, more nutrients, and water will have access to the root zone, making it easier to fill in bare spots, improve grass thickness, and enhance your lawn's color. We use only the best seed around to help you achieve a lush, healthy looking turf!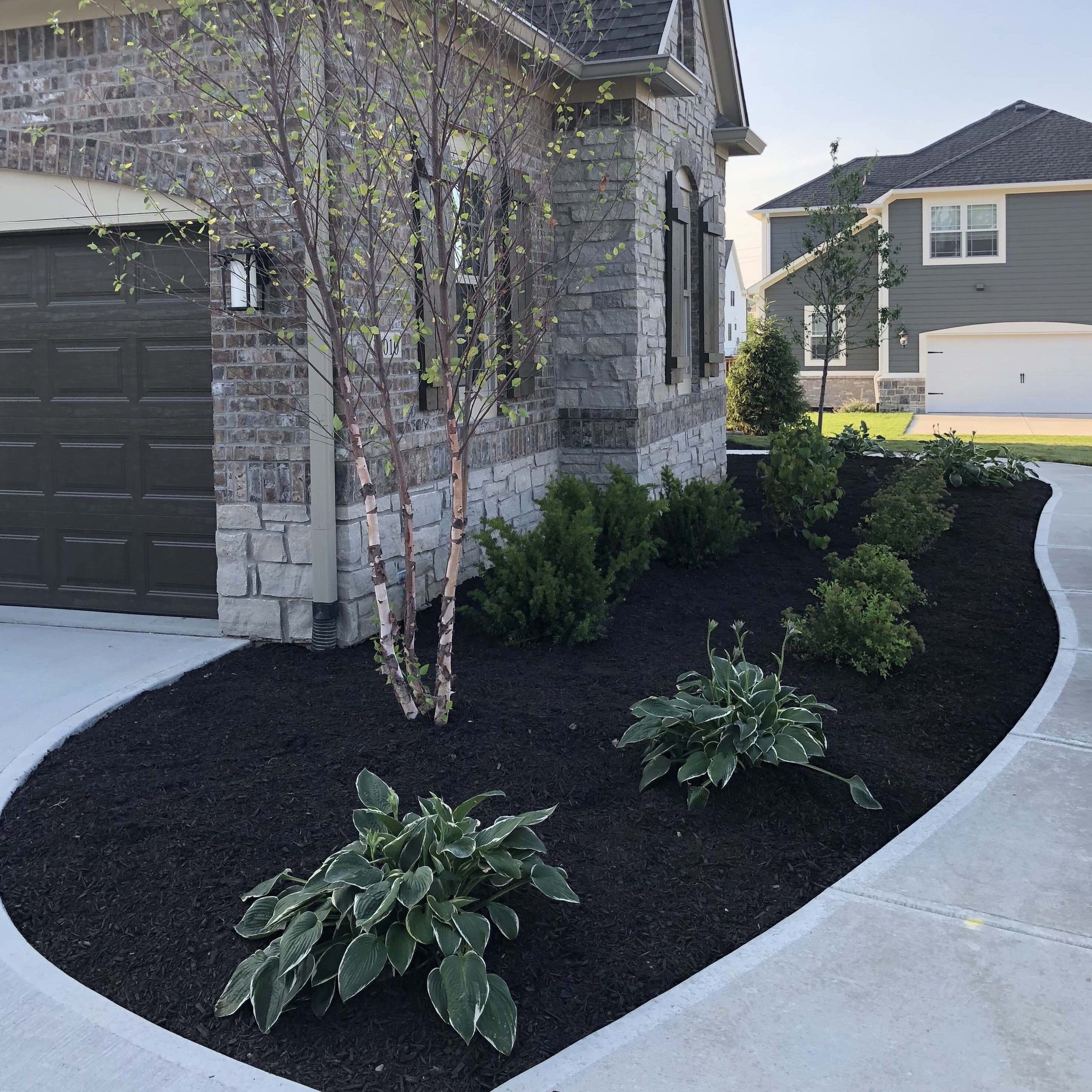 Mulch and Clean Up Package
This is one of our most popular Spring packages. This includes a Spring Clean Up [bed edging, trimming of bushes, cleaning out beds to prepare for mulch] and a hearty layer of only the most premium mulch we can find. It is available in black dyed, brown dyed, hardwood, red dyed, and fine grind black if preferred. 
Delivery Services
Earth and Turf is one of Zionsville's top delivery services for anyone who prefers to take a DIY approach to their outdoor spaces. We offer reliable and fast delivery on many items including;
Mulch

Gravel

Stone

Screened Topsoil/Fill Dirt/Compost

Sand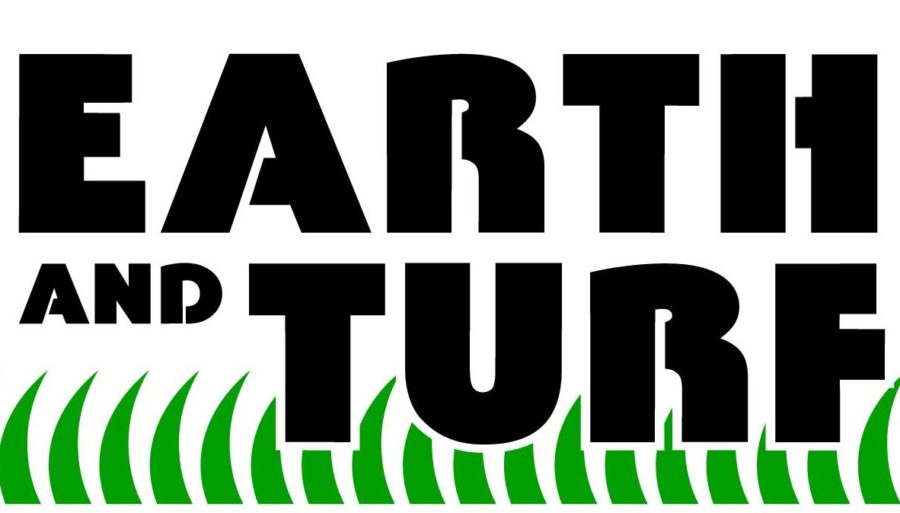 Other Services We Offer
In addition to the above listed services we offer a variety of other services to both residential and commercial clients.
Rough/Finish Grading
Rough grading is performed before finish grading and backfills around foundations, fills large holes, and levels sites in preparation for final grading.
Finish grading is crucial in preparation of laying down sod or new seed. When you finish grade you are leveling out any lumps or bumps, removing rocks and debris, and preparing the soil for a good seed bed or to allow for sod to root.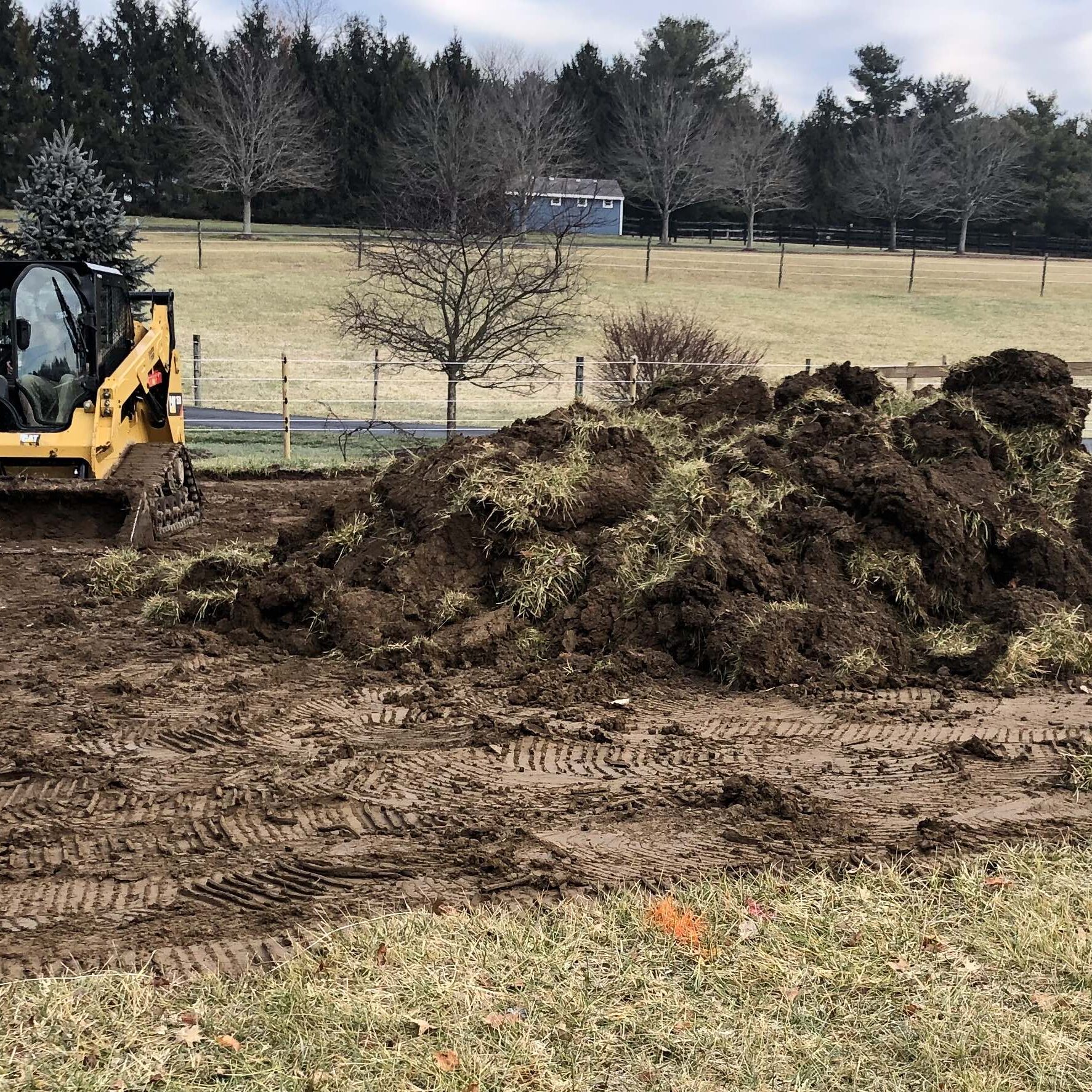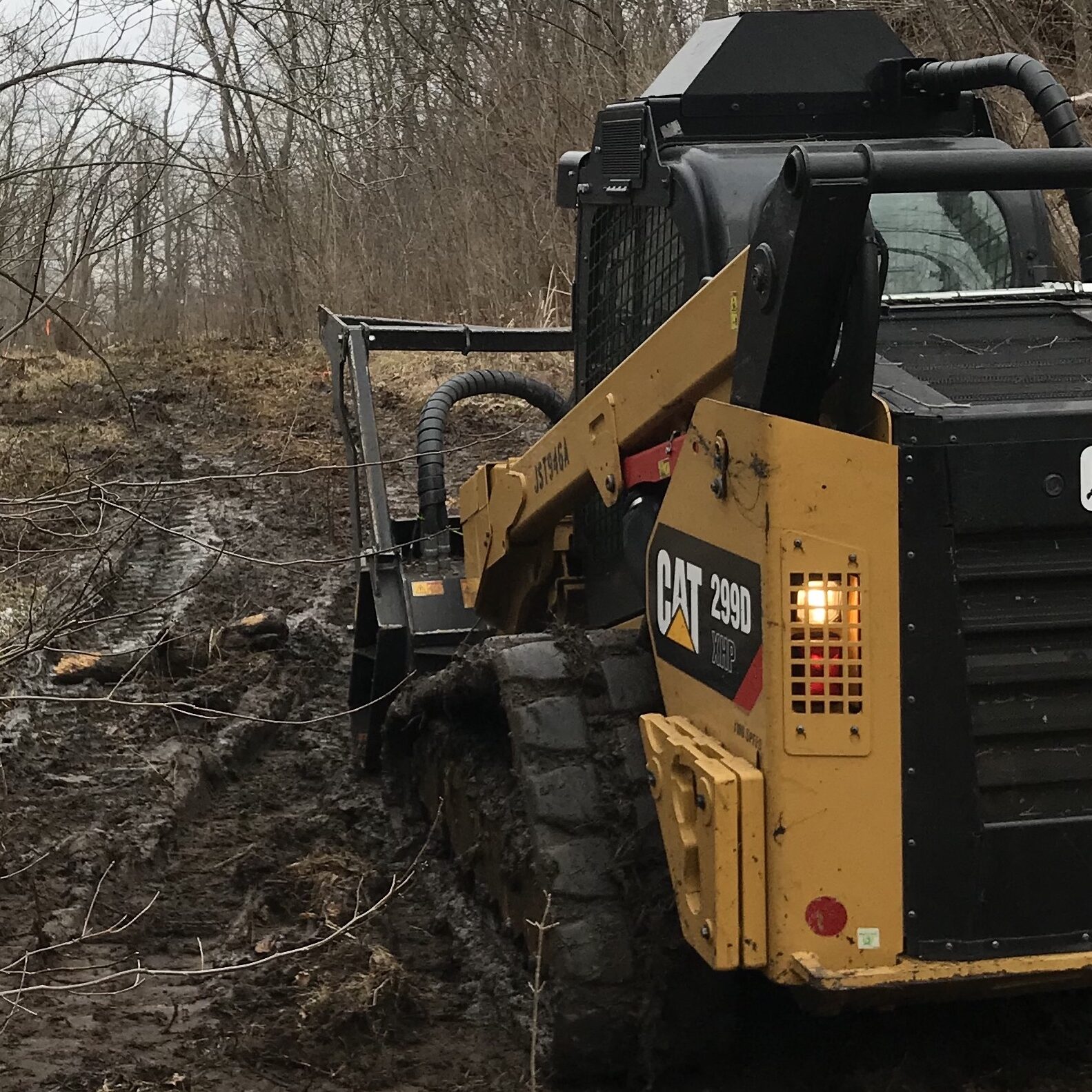 Right of Way Clearing
Right of Way Clearing helps utility customers maintain their infrastructure by allowing them to access pipelines and utilities for regular maintenance. Right of Way Clearing includes bush hogging and forestry mulching.
Snow & Ice Removal
The winter season can be tough when inclement weather blankets everything with snow and ice. We offer driveway plowing, street plowing, sidewalk snow removal and salting, and bulk salting.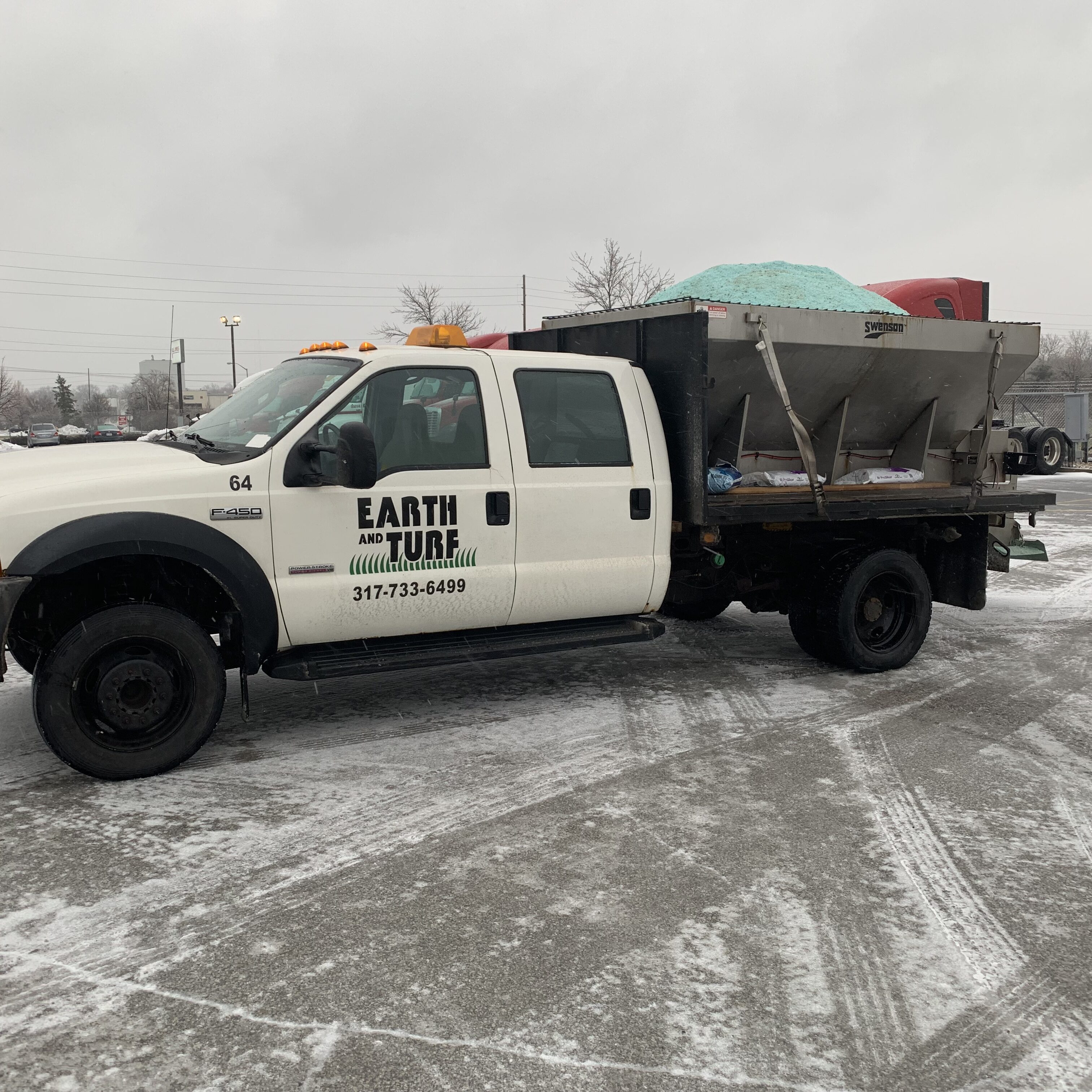 Retail Yard and Nursery Stock
Earth and Turf's dream has always been to become a destination for seasonal plants, flowers, outdoor decor, etc. and recently we have put those wheels into motion! We offer a variety of seasonal items in our retail yard and we always post updates and new items on our Facebook page. If you don't follow us, you can do so by clicking here;
Along with seasonal items we offer loading services on all our materials such as mulch, stone, soil, gravel and more. If you don't want us to deliver it that's okay! Come in and we will load your truck or trailer here in our yard and you can skip the delivery fees!
Spring Retail
Spring is one of favorite time's of year because that means our season really picks up and our crews can go back to doing what they love! For retail this means we will have beautiful, huge hanging baskets, Spring annuals, and some perennials on hand to purchase at our shop!
Fall Retail
The Fall season is one of our biggest seasons for retail as our offerings include the most beautiful mums around in a variety of sizes, mini pumpkins and gourds, carving pumpkins, fun and funky stackable pumpkins, corn stalks, full and half straw bales, and more.
Winter/Christmas Retail
Christmas has been our favorite retail season of all so far! During our winter selling season we offer a large variety of only the best Fraser Firs you can find, as well as Canaan Firs. In addition to finding the perfect Christmas tree here you can make us your one stop shop for all your greens, bows, Christmas flags, and more!
Request a Free Quote!
Please feel free to request a free quote for any of our services that we offer! We look forward to hearing from you!